We are one of the UK's largest producers of high-quality, British houseplants and have an excellent understanding of the UK consumer trends. For more than 4 generations, we have focussed on quality and innovation to deliver unique and healthy green houseplants.
Minimum night temp: 16-18 °C
Average daytime temp: 24-30 °F
Avoid direct sunlight
Be cautious of over-watering – once a week is sufficient. Do not let it sit in water
Feed your plant once a month. Be careful not to over feed
TOP TIP
Repot in early May and allow plants to continue to grow over the summer, ideally in a temperature of 15 – 18˚C with lots of light.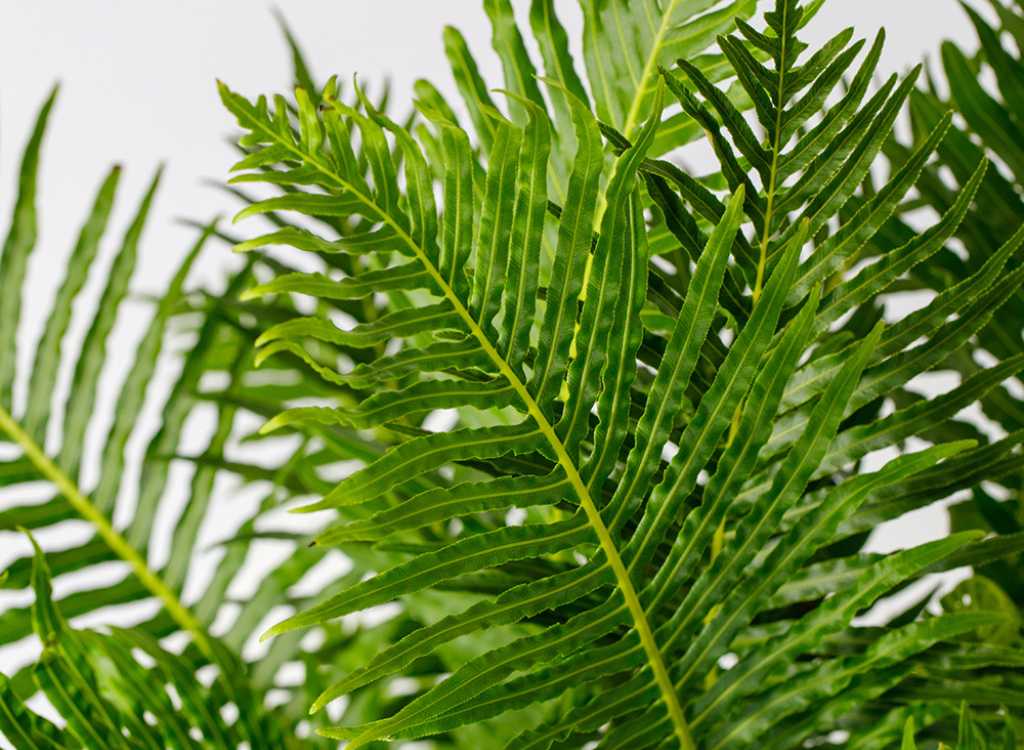 Ferns
These beautiful and bold ferns come in an extensive range of varieties from the luscious feathery fronds of the Boston Fern to the unique furry, slender and elegant Asparagus Fern. Stunning in both shop displays and home interiors. Our core line of Ferns, grown in 9cm, 13cm & 17cm pots. We understand that a happy plant is a healthy plant and grow our ferns in the best environmental conditions to ensure long lasting growth.
| | |
| --- | --- |
| | 14°C – 20°C |
| | Can be kept outdoors during the Summer months or indoors in bright conditions |
| | Keep the plant moist |
| | During Spring and Summer months feed once a month |
|  TOP TIP | Remove any brown leaves |
Poinsettias
We are the largest Poinsettia grower in the UK. We grow 220,000 Poinsettias for the Christmas period using only the best produce available. This year, we will source 650,000 and start planning for the festive stock up to 10 months in advance of when produce will be distributed. Each plant takes around 20 weeks to grow to a finished plant. The perfect Christmas plant, their rich red colour provides a stunning display over the festive season.
| | |
| --- | --- |
| | 14°C – 16°C |
| | Lots of light is ideal |
| | Do not let the plant stand in water. Allow to dry reasonably between each watering |
| | Feed your plants once a month but do not overdo it |
|  TOP TIP | Throw away once all the brightly coloured bracts have finished |
Dracaenas
Popular for their mass of big and/or long leaves, Dracaenas are a popular indoor plant. Available in a number of varieties from deep green Compactas to the bright Lemon & Limes – we have an extensive range to chose from.
Our strong relationships with European growers enable us to give our UK clients access to some of the best quality Dracaenas in the market.
| | |
| --- | --- |
| | 17°C – 22°C |
| | Slightly shady spot, do not place in direct sunlight or the leaves will be scorched |
| | Water every 10 days and only once the soil is dry on top. Dracaena's don't fair well if they are overwatered |
|  TOP TIP | Remove any brown leaves to encourage new growth |
Sansevierias
These beauties are well known by a variety of names; Sansevieria being their official, botanical name. Common names are Snake Plant, Mother-in-Law's Tongue and Viper's Bowstring Hemp. Our Sansevierias are available all year. Sansevierias will happily grow in a bright area of full sun, but tolerate partial light conditions indoors. They are reliable and easy to care for – making them the perfect low maintenance houseplant.
| | |
| --- | --- |
| | 14°C – 22°C  |
| | Thrives somewhere bright and sunny |
| | Let the soil dry out in between watering to prevent it from becoming to soggy |
| | During Spring and Summer months feed once a month |
|  TOP TIP | The Sansevieria prefers a dry environment, so there's no need to mist these plants |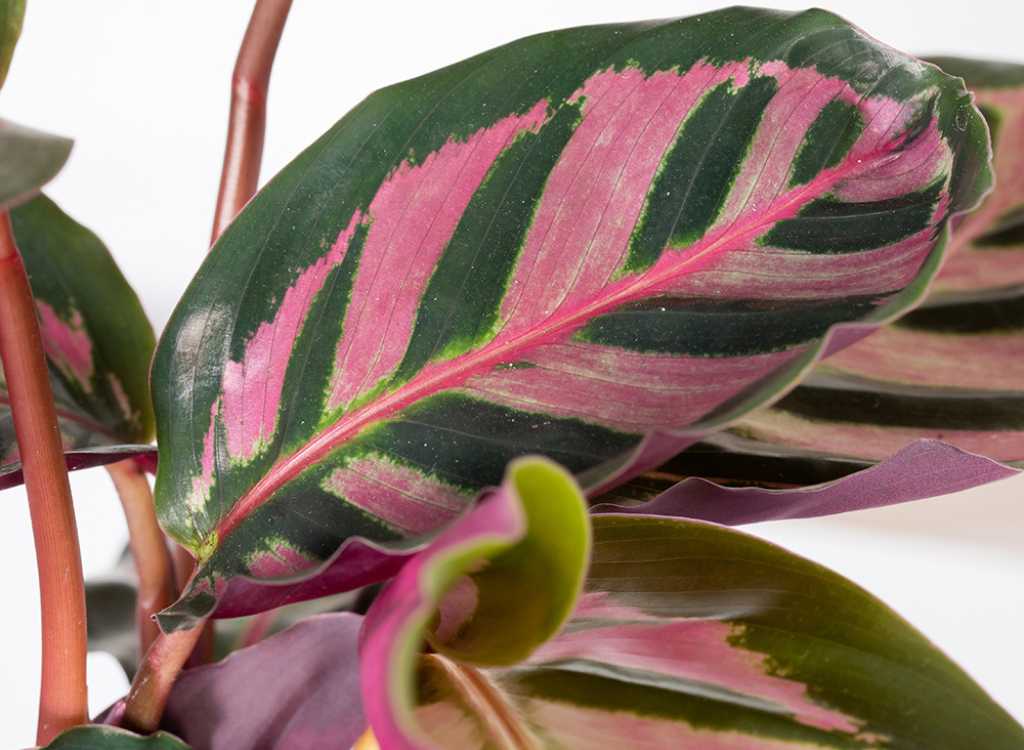 Calatheas
The leaves on these beautiful botanicals can be pin-striped, rose painted or peacock patterned. The underside of the leaves are pretty stunning too, so we'd recommend placing it somewhere where you can get a glimpse of both.
Also known as the prayer plant, the leaves on these houseplants close up at night and open up again in the morning, just like praying hands.
Originating in South America, the Calathea spent much of its life under the dense jungles, which is why it likes the shade rather than direct sunlight.
| | |
| --- | --- |
| | 16°C – 22°C  |
| | Place in a well lit spot that receives indirect sunlight |
| | Water at least once a week to keep the soil nice and moist – consistency is key! |
| | During Spring and Summer months feed once a month |
|  TOP TIP | Lower dry leaves are common and these can be trimmed close to the stem to encourage new growth |
Ficus
Very well known houseplants, with a huge number of green leaves on every plant. These green plants offer a wonderful option for anyone new to houseplants. They will create a real feature if you are craving a little bit of green that will keep on giving! We grow a number of Ficus varieties from Benjamina and Elastica to Lyrata. They have long been known for their air-purifying qualities and ability to reduce indoor air pollution.
| | |
| --- | --- |
| | 18°C – 22°C  |
| | Place in a well lit spot that receives indirect sunlight |
| | Water at least once a week to keep the soil nice and moist |
| | During Spring and Summer months feed once a month |
|  TOP TIP | Lower dry leaves are common and these can be trimmed close to the stem to encourage new growth |