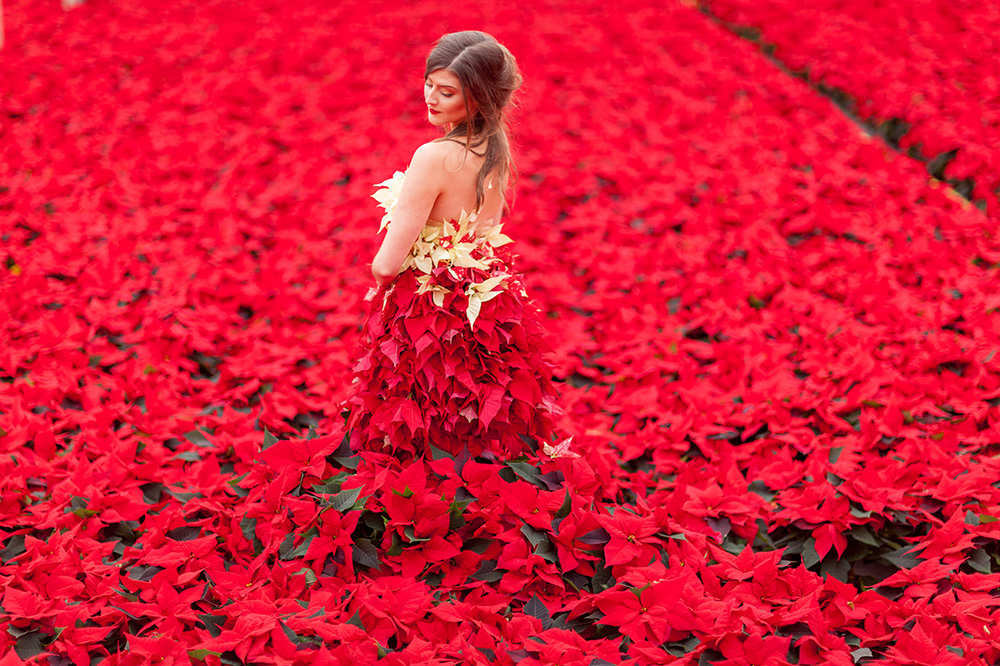 The Poinsettia is arguably THE official plant of Christmas. Creating a stunning display of red that would make even Ebenezer Scrooge feel festive, the Poinsettia offers a great addition to any Christmas decorations, table display or space that's too small for a Christmas tree.
We grow over half a million poinsettias each year to cater for consumer demand over the festive period, so it's no surprise that our greenhouses are already filling up fast in preparation for the Christmas rush!
We thought we'd write a quick blog on the life of the Poinsettia which had an interesting and foreign history before becoming one of the nation's most adored festive pot plant.
Originally a South American native, the Poinsettia was discovered by other countries for its eye-catching foliage and blooms.
The ancient Aztecs also used the Poinsettia for its colourful dye, extracting its dye for cosmetics and using its sap for medicinal purposes.
So how did the Poinsettia become famous around the world?
When the son of a French physician, Joel Roberts Poinsett, visited Mexico in 1828 and on discovery of the beautiful red plant, fell in love with its colour and form, he immediately imported samples back to France for propagation and as a result, the rest is history!
Did you know…
The 'Christmas Poinsettia' has its name as it naturally grows and blossoms in Mexico in December.
Sources: